APT Free Seminar: Active Wheelchair Prescription Basics, Featuring Quickie 5R & 7R
Aidacare, 30 Dulacca Street, Acacia Ridge QLD 4110
If you are a busy clinician looking for some clear guidelines around how to successfully trial, prescribe and customise Jay seating solutions for your clients, join us for this morning session!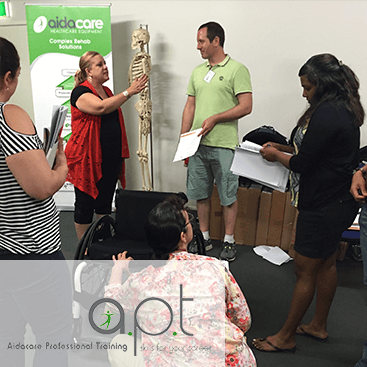 Afternoon Session: 1:00pm to 3:00pm
APT Free Seminar: Active Wheelchair Prescription Basics, Featuring Quickie 5R & 7R
Featuring design innovation, ultralight construction and superior performance, Quickie 5R and & 7R offer an unparalleled experience for active users. These chairs will be the stars as we work through some of the basics of active wheelchair prescription in a clear, step-by-step process designed to support successful outcomes. Clinicians can expect to:
Explore the ICF model as an aid to effective clinical problem solving
Learn about the key features and options available on Quickie active wheelchairs, including power assist options
Becoming familiar with the critical aspects of measurement and fit for active users
Learn how to manipulate set-up, wheelchair configuration and option selection to enhance posture and function for active users
This is an interactive session designed to help clinicians improve competence when prescribing 5R and 7R, although much of the information will be applicable more widely to the Quickie active wheelchair range.

This session is designed to benefit both novice and intermediate clinicians.

Lunch and refreshments are provided. Please email training@aidacare.com.au if you have any dietary requirements.