APT Free Seminar: Selecting a Wheelchair Seat Cushion and Back Support - What is the Process? What Tools do we have to Assist us and what Factors should we Consider ?
Mercure Hotel, 424-458 Hoxton Park Road, Liverpool West, NSW 2170
This program is designed to provide immediately applicable concepts to anyone involved in the assessment and prescription of seating technology. The focus of this discussion will be on principles and practices as they relate to seating/positioning and with a special emphasis on skin integrity and postural management.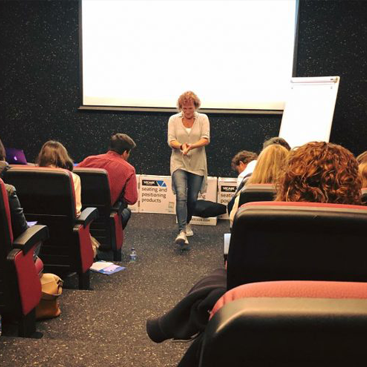 Registration: 8:30am
Clinical Session: 9:00am to 1:00pm
This program is designed to provide immediately applicable concepts to anyone involved in the assessment
and prescription of seating technology. The focus of this discussion will be on principles and practices as they relate to seating/positioning and with a special emphasis on skin integrity and postural management.

The hands-on assessment process including the use of interface pressure mapping and iShear where applicable, will be reviewed with emphasis on conducting risk assessment for sitting related pressure injuries in combination with a postural and functional analysis. Considerations for the selection of seat cushions and back supports using a clinical and scientific approach, will be reviewed. Not only will we as a group identify the key parameters for seat cushions and back supports being prescribed with regard to the results of our clinical assessment but also to the application of the prescribed items. Interactive discussion will emphasise the importance of using this approach as we strive to justify and be accountable for everything prescribed. This course will facilitate critical thinking and assist therapists in confident decision-making, clear documentation and positive objective outcomes.

Learning Objectives

• Understand the goals of seating as they relate to the seat cushion and back support
• Interactive case example discussion based on field experiences
• Discuss how assessment findings translate into seat cushion and back support product parameters
• See several case examples showing how a Vicair cushion is used effectively
• How to adjust a Vicair cushions and handy adjustment tips
• Doing a hand check on a Vicair cushion