The 24 hour concept - Ottobock Paediatric seminar Melbourne
Bell City Mantra, 215 Bell Street, Preston VIC 3072
This seminar will contain tips and pointers on how to support your child daily. We will take a hands-on approach in looking at the supportive functions of devices which make everyday life easier for every age, every stage of development and every occasion around the clock.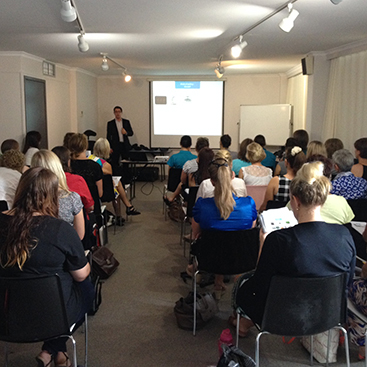 Duration: 9:30 AM to 2:30 PM (ACDT)
WORK, REST PLAY
Seating and Mobility Workshop
This seminar will focus on how therapists can develop postural care programs for children and their families. We will provide lots of opportunities for gaining experience in using equipment that will support children in sitting, playtime and sleeping. Using a combination of theory, practical exercises and client case studies, the theoretical and clinical concepts of assessment and prescribing appropriately are bought to life.
This seminar will address the following:
What are the key principles that will enable therapists to prescribe seating to enhance function?
How can we help babies and infants with special needs to help them develop their seating and postural skills, as well as their play and mobility skills?
Presenters:
Jacinta Maurin is a Physiotherapist with over 20 years' experience in the area of postural assessment and complex seating. After many years in the clinical arena, Jacinta joined Otto Bock as a Business Manager and runs regular training on assessment and implementing Postural Care Programs. Jacinta's particular areas of expertise are complex positioning, modular and customised seating systems.
BOOK TICKET & SAVE IN CALENDAR