How to prevent and manage pressure injuries with ROHO? Morning session, Brisbane
Aidacare (Mylestones Mobility), 354 Bilsen Road, Geebung QLD 3054
This seminar will contain tips and pointers on how to support your child daily. We will take a hands-on approach in looking at the supportive functions of devices which make everyday life easier for every age, every stage of development and every occasion around the clock.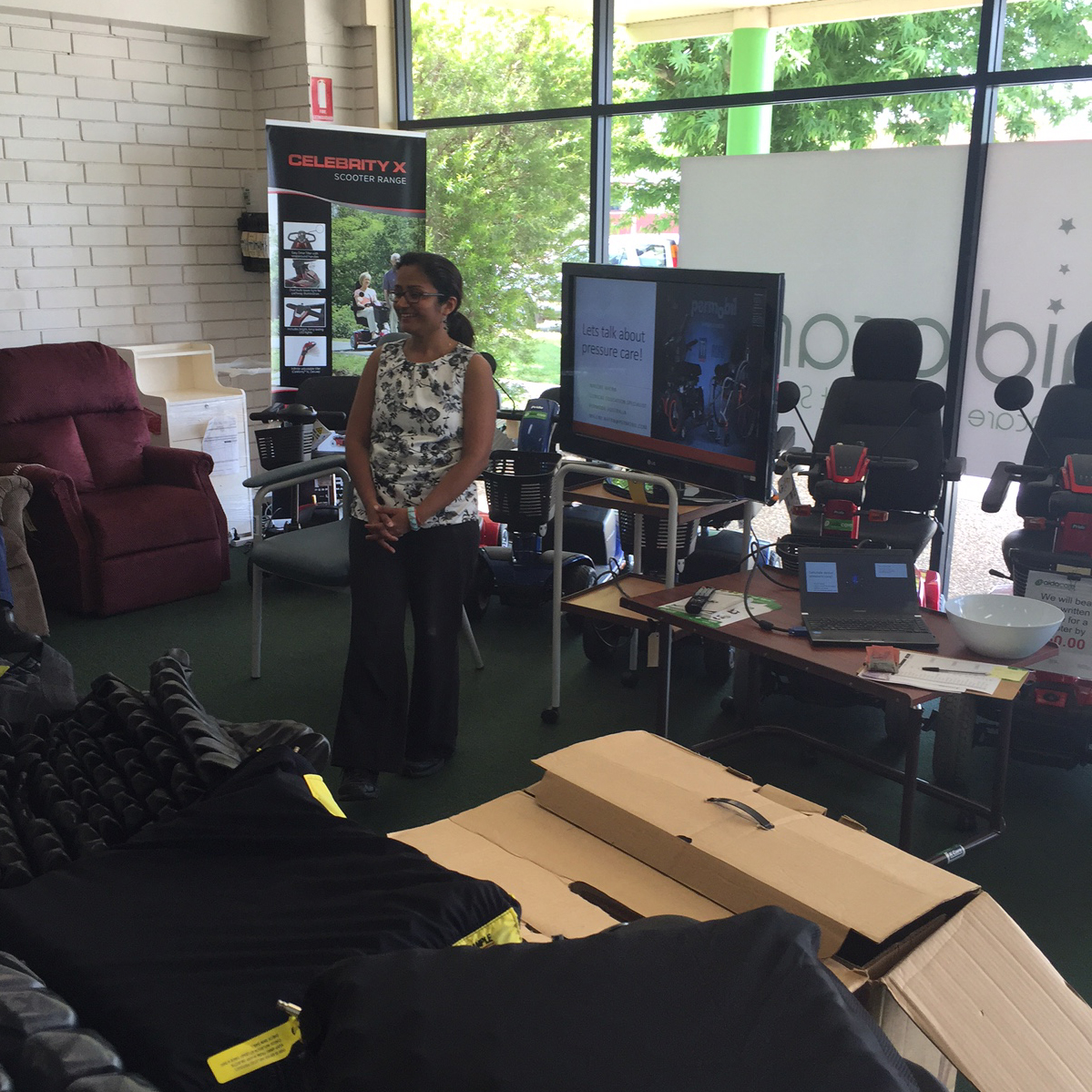 Duration: 1:00 PM to 4:00 PM (AEST)
How to prevent and manage pressure injuries with ROHO?

We all know that pressure injuries can develop in anyone with reduced mobility, and if left untreated, they can result in pressure ulcers and can lead to serious complications. The aim of this seminar is to show you how to prevent and manage such injuries successfully.
In this course we will:
Discuss the latest research relating to tissue deformation and etiology of pressure injuries
Explain how ROHO Dry Floatation technology works
Discuss clinical applications of the ROHO pressure care cushions, backs, and mattresses
Demonstrate pressure mapping using the XSensor Pressure mapping system

At the completion of this workshop, participants will be able to:
Identify stages of pressure injuries and issues related to seating stability, skin protection, and postural support
Learn how to set up ROHO cushions and mattresses
Understand the benefits of using the XSensor Pressure mapping system
Course Instructor:
Malene Ahern
Malene is a Physiotherapist with 15 years of experience in neurological, orthopedic and geriatric rehabilitation. In her role, she has worked with adults with a diverse range of needs. Malene's work has included working in hospital, community, vocational rehabilitation, research (academic and clinical) and her own private practice. Her areas of interest are working with clients with neurological impairments, aged care rehabilitation, clinical research, and promotion of evidence-based practice. As part of her role as National Clinical Manager for Seating Dynamics, Malene is involved in the ongoing development of clinical education and training programs in the areas of Seating, Mobility, and Pressure Care.
BOOK TICKET & SAVE IN CALENDAR