SPEX Roadshow Albury
Rydges Albury, 648 Dean Street, Albury NSW 2640
This seminar will contain tips and pointers on how to support your child daily. We will take a hands-on approach in looking at the supportive functions of devices which make everyday life easier for every age, every stage of development and every occasion around the clock.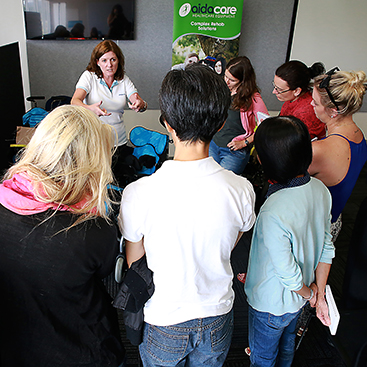 Duration: 9:30 AM to 2:30 PM (AEDT)

Continue your professional development with attending the SPEX Forum!
This seminar provides valuable information to participants with all levels of experience involved in the assessment, prescription and reimbursement processes of seating and positioning. It`s a fun and interactive workshop that will engage the participant with the objective of
promoting optimal positioning, function, ease of use and overall faster results when performing and prescribing seating for persons in wheelchairs
empowering the participant to learn ways of solving clients' needs
hands-on interactional product sessions that provide strategies to create successful clinical outcomes for complex asymmetrical positioning needs
Forum Program:
Maintaining a stable pelvic foundation/reducing pressure in seating
Practical and interactive hands-on training sessions with products
Introduction to the capabilities and benefits of SPEX Seating – be inspired by client examples
Facilitating complex seating solutions in minimal time & effort
Reducing time and stress, and ways of being more efficient and skilled through the solution process
Sustainability through reduction of therapist time and increase of reissuable solutions
BOOK TICKET & SAVE IN CALENDAR