Product Comparison
{{variant.Name}}
{{variant.Code}}
{{variant.SalePrice}}
{{variant.ListPrice}}
{{variant.UOM}}
{{comparisonProductsError}}
You can add up to four products to the compare list. To view full detail, please click COMPARE.
Aspire Wheelchair Accessories
Previous
Next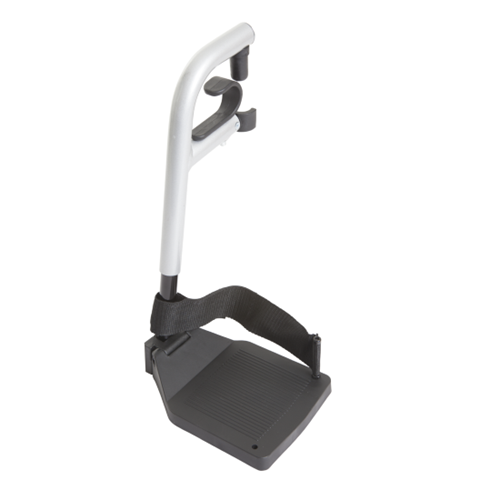 A great range of accessories to fir the Aspire Manual Wheelchair range to improve functionality and user experience
Contract, Trade and Volume Prices may be available. To find out if they are available for this product, please contact us here.
Elevating Legrest - Left - Aspire Evoke - 350mm Wide
WCA858395
Elevating Legrest - Right - Aspire Evoke - 350mm Wide
WCA858396
Elevating Legrest - Left - Aspire Evoke - 400/500mm Wide
WCA858370
Elevating Legrest - Right - Aspire Evoke - 400/500mm Wide
WCA858390
Elevating Legrest - Aspire Evoke HD - Left
WCA858397
Elevating Legrest - Aspire Evoke HD - Right
WCA858398
Stump Support - Aspire Evoke/Evoke HD - Left
WCA858440
Stump Support - Aspire Evoke/Evoke HD - Right
WCA858450
Back Tension Upholstery - Aspire Evoke - 350mm Wide
MSP421141
Back Tension Upholstery - Aspire Evoke - 400mm Wide
MSP421142
Back Tension Upholstery - Aspire Evoke - 450/500mm Wide
MSP421133
Back Tension Upholstery - Aspire Evoke - 560/580mm Wide
MSP421143
20in Deep Seat Cushion - Aspire Evoke - 400mm Wide
MSP421122
20in Deep Seat Cushion - Aspire Evoke - 450mm Wide
MSP421123
20in Deep Seat Cushion - Aspire Evoke - 500mm Wide
MSP421124
20in Deep Seat Cushion - Aspire Evoke HD - 560mm Wide
MSP421101
20in Deep Seat Cushion - Aspire Evoke HD - 580mm Wide
MSP421102
Extendable Armrest Cane - Aspire Evoke/Evoke HD
WCA858472
Calf Strap - Aspire Evoke/Evoke HD
WCA858351
Lap Belt - Aspire Evoke/Evoke HD
WCA858350
Oxygen Bottle Holder - Aspire Evoke
WCA858474
Anti-Tip Bar - Aspire Evoke/Evoke HD
WCA858460
Drum Brake Kit - Aspire Evoke/Evoke HD
WCA858469
Head Rest Kit - Aspire Evoke/Evoke HD
WCA858467
Height Adjustable Armrest (Pair) - Aspire Evoke/Evoke HD
MSP421020
24in Rear Pneumatic Wheels (Pair) - Aspire Evoke/Evoke HD/Assist/Relax
MWT469865
Elevating Legrest - Left - Aspire Assist/Transit
WCA858400
Elevating Legrest - Right - Aspire Assist/Transit
WCA858410
Anti-Tip Bar - Aspire Assist/Transit
WCA858462
12in Rear Pneumatic Wheels (Pair) - Aspire Transit
MWT469851
Tray - Aspire Relax
WCA858465
Oxygen Bottle Holder - Aspire Wheelchairs
WCA859770
Specifications

| Code | Display Name | Material |
| --- | --- | --- |
| WCA858395 | Elevating Legrest - Left - Aspire Evoke - 350mm Wide | - |
| WCA858396 | Elevating Legrest - Right - Aspire Evoke - 350mm Wide | - |
| WCA858370 | Elevating Legrest - Left - Aspire Evoke - 400/500mm Wide | Aluminium |
| WCA858390 | Elevating Legrest - Right - Aspire Evoke - 400/500mm Wide | Aluminium |
| WCA858397 | Elevating Legrest - Aspire Evoke HD - Left | - |
| WCA858398 | Elevating Legrest - Aspire Evoke HD - Right | - |
| WCA858440 | Stump Support - Aspire Evoke/Evoke HD - Left | Aluminium |
| WCA858450 | Stump Support - Aspire Evoke/Evoke HD - Right | Aluminium |
| MSP421141 | Back Tension Upholstery - Aspire Evoke - 350mm Wide | - |
| MSP421142 | Back Tension Upholstery - Aspire Evoke - 400mm Wide | - |
| MSP421133 | Back Tension Upholstery - Aspire Evoke - 450/500mm Wide | - |
| MSP421143 | Back Tension Upholstery - Aspire Evoke - 560/580mm Wide | - |
| MSP421122 | 20in Deep Seat Cushion - Aspire Evoke - 400mm Wide | - |
| MSP421123 | 20in Deep Seat Cushion - Aspire Evoke - 450mm Wide | - |
| MSP421124 | 20in Deep Seat Cushion - Aspire Evoke - 500mm Wide | - |
| MSP421101 | 20in Deep Seat Cushion - Aspire Evoke HD - 560mm Wide | - |
| MSP421102 | 20in Deep Seat Cushion - Aspire Evoke HD - 580mm Wide | - |
| WCA858472 | Extendable Armrest Cane - Aspire Evoke/Evoke HD | - |
| WCA858351 | Calf Strap - Aspire Evoke/Evoke HD | - |
| WCA858350 | Lap Belt - Aspire Evoke/Evoke HD | - |
| WCA858474 | Oxygen Bottle Holder - Aspire Evoke | - |
| WCA858460 | Anti-Tip Bar - Aspire Evoke/Evoke HD | Steel |
| WCA858469 | Drum Brake Kit - Aspire Evoke/Evoke HD | - |
| WCA858467 | Head Rest Kit - Aspire Evoke/Evoke HD | - |
| MSP421020 | Height Adjustable Armrest (Pair) - Aspire Evoke/Evoke HD | Aluminium |
| MWT469865 | 24in Rear Pneumatic Wheels (Pair) - Aspire Evoke/Evoke HD/Assist/Relax | Steel / Rubber |
| WCA858400 | Elevating Legrest - Left - Aspire Assist/Transit | Steel |
| WCA858410 | Elevating Legrest - Right - Aspire Assist/Transit | Steel |
| WCA858462 | Anti-Tip Bar - Aspire Assist/Transit | Steel |
| MWT469851 | 12in Rear Pneumatic Wheels (Pair) - Aspire Transit | - |
| WCA858465 | Tray - Aspire Relax | - |
| WCA859770 | Oxygen Bottle Holder - Aspire Wheelchairs | - |