Spine Supports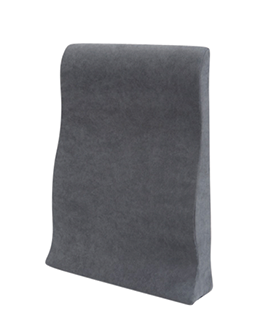 - Proper posture is essential when sitting for long periods of time.
- But many seats do not provide the right kind of support to maintain the the natural shape of the spine.
-A support cushion can prevent slouching and mitigate discomfort caused by sitting for long periods of time.
- Aidacare have an extensive range of spine support pillows.
- This includes full-length pillows to support the length of the spine, through to lumbar pillows that help to relieve pressure on the lower back.
- Spine cushions can be used at home, the office, in the car or even on planes when travelling.
- Often made from memory foam or mesh, the lightweight design makes them easy to carry. - Other features include an elastic strap to secure to the chair back, and removable cover.
- Spine support pillows are just one of a number of back supports available from Aidacare.