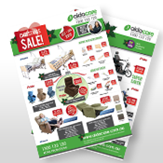 Retail Promotions Dec - Jan
We have a great range of popular retail products featuring great savings on our best selling lines. The promotion also introduces a great range of new products into our retail range. Hurry, offers valid whilst stock lasts!
VIEW OFFERS
New Video Library
We are actively aggregating and creating a range of helpful product and educational videos for our customers. We have over 25 videos from demonstrating correct manual handling techniques to promoting the features and benefits of some of our new Aspire products.
View Library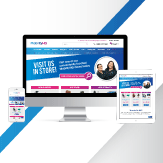 MobilityHQ
Introducing MobilityHQ, Aidacare's new online retail shopfront. MobilityHQ offer a wide range of solutions to help with everyday tasks from mobility, toileting, bathing, reading, dressing, cooking, eating and gardening.
SHOP ONLINE

Who is Aidacare?
Aidacare is a leading provider of healthcare equipment and assistive technology for Hospitals, Residential Aged-Care Facilities, Home & Community Care and Rehabilitation.
Our Home & Community Equipment Specialists work closely with Occupational Therapists, Physiotherapists and other Allied Health Practitioners to bring assistive equipment expertise and guidance into the home environment of our clients. Aidacare & Our Distribution Partners' Retail Showrooms also enable health practitioners and their clients with easy access to our range of assistive equipment.
Our focus on product quality and ongoing support and services have made Aidacare and Aspire trusted brands in many supply contracts and support arrangements with Aged Care Facility groups and Hospital groups in Australia.
Aidacare has a strong team of Complex Rehab consultants, Rehab engineers and technicians working closely with Allied Health professionals in Hospital brain & spinal injury units and in other disability centres to bring to reality assistive equipment solutions that help improve the quality of life.
Aidacare supports its activities in the supply of healthcare equipment with a significant team of skilled field service technicians and engineers to cover preventative maintenance and service support equipment.