Aged Care

Increasingly our business is part of Integrated Service Systems assisting with the successful operation of our clients' facilities.
Aidacare Procurement
We work closely with procurement or property services managers to help to define an equipment range that achieves Clinical Functionality, whilst creating an Aesthetically Pleasing Environment that is Cost Effective from a purchasing and maintenance perspective across the life of the asset. We bring expert Equipment Advice, along with sourcing and product development capabilities to deliver best-in-class value to our partners
Aidacare Procurement Portals
Our bespoke Procurement Systems allow streamlined ordering, whilst providing insight and budget-control for business operators. Integrated user hierarchies; authority levels; and purchasing controls empower operations level personnel to make decisions within an effective control environment to protect owners or operators from budget blow-outs. Electronic invoicing functionality reduces administrative burden and overhead costs. Do you have insight into the number of "split orders" flowing under-the-radar of your monthly authorisation levels? Are you planning on spending a fortune on a procurement "punch-out" system?
Aidacare can work with you to develop a low-cost procurement control system and provide a pre-set authorisation gateway that fits within your existing business processes and controls.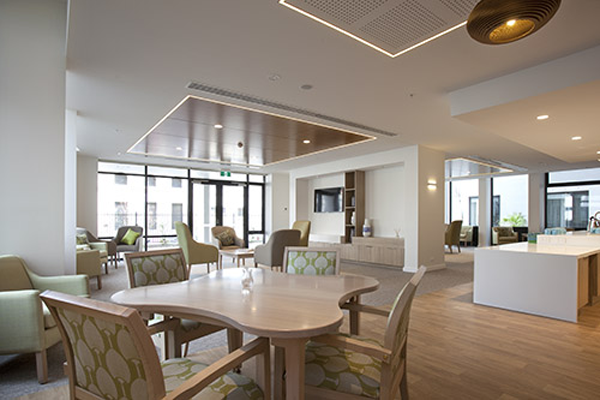 Training & In-Service
Our equipment specialists and clinical educators deliver structured training on relevant areas to our client's staff. This can be logged for accreditation purposes but moreover reduces the risk of caregiver and resident injury.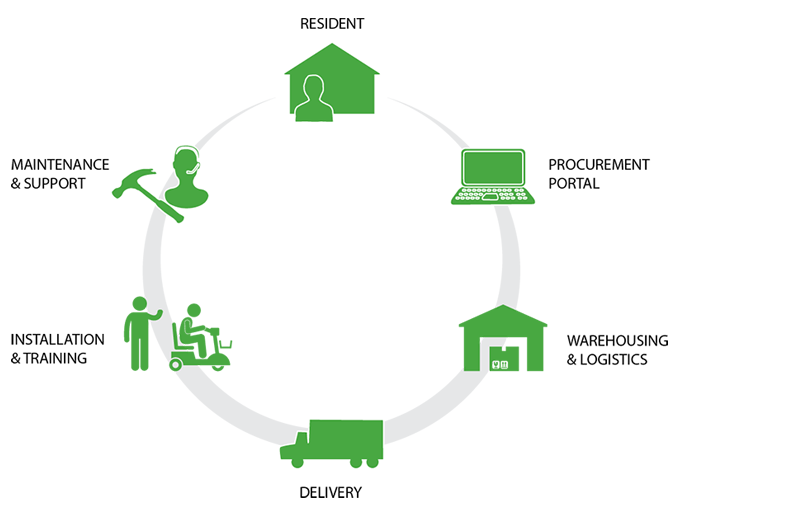 National Distribution
We distribute equipment to where it is needed consistently and reliably. That's why we are trusted on Contracts by Government Agencies and some of Australia's largest Aged Care Providers.
Aidacare has distribution facilities in Sydney, Melbourne, Brisbane, Adelaide, Hobart and Distribution partners in Perth capable of facilitating high-volume capital equipment logistics and supply. When combined with our network of retail and regional locations and Partner Distributors, we have the proven capacity to provide national sales and service. View our distribution spread.
Equipment Audits and Maintenance
If you don't have a clear understanding of the condition of your equipment or a program to manage it, you may potentially put your staff at risk. Aidacare can help with detailed Asset Management programs and Equipment Audits or by integrating our audits with a Preventative Maintenance Program.
Aidacare can also provide Asset Lifecycle Management, effectively providing our clients with total comprehensive support for their equipment capital.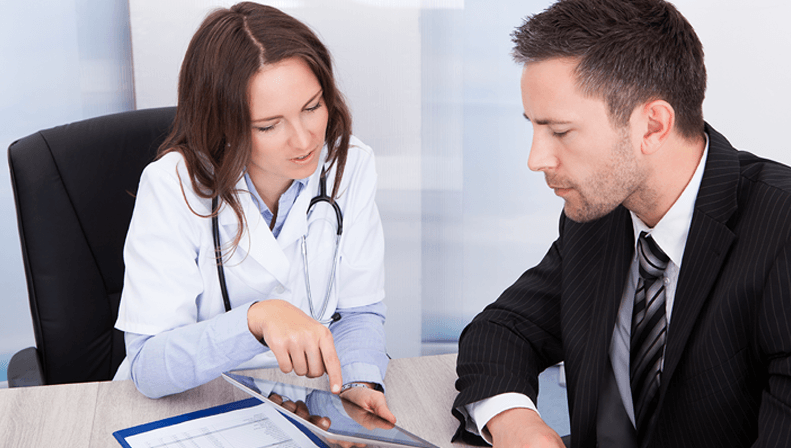 Reporting & Risk Management
Aidacare provides insight into Equipment Spend profiles and Asset Conditions through our procurement and maintenance functions. This information benefits decision-makers in Procurement; WHS; Operations; and Maintenance Services. Manual handling injuries are one of the most common areas of caregiver and resident injuries. Are you confident that your mix of lifters and sling matches your resident profile? If not, Aidacare can help.