Rental & Discharge
Rental & Discharge Key Capabilities
Aidacare manages one of the largest equipment rental fleets in the country providing high levels of availability.
Aidacare is experienced at managing large rental contracts with delivery to Hospital Wards (eg. Monash, Healthscope) and into the home environment (eg. DVA, TAC/VWA, NSW Enabled). To view all of the contracts please visit our Contracts page.
Aidacare has established systems for working with discharge planners to ensure equipment is set up and waiting for the patient when they return home.
Aidacare captures and reports on specific information to link with KPI's providing timely insight for program managers.
Aidacare carries best-of-breed brands that maintain quality levels and are recognised by therapists.
Our installers deliver and set up equipment in accordance with instructions and provide safe-use and care instruction to the carer or patient.
Aidacare's Rental Equipment is managed and maintained in accordance with our ISO 9001 accredited systems
Hospital Discharge Systems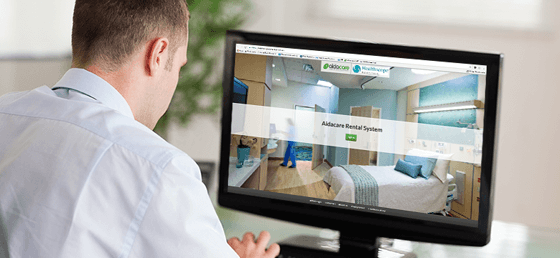 Together with our key hospital partners, Aidacare has developed a sophisticated Hospital Ward and Discharge Rental system.
The system is highly configurable to individual operating environments in order to adapt to different business systems.
The system is web-based, providing ease of access, whilst retaining a secure connection and user-access controls to ensure compliance with hospital data security policies.
Discharge System Capabilities
Rental for Wards or Discharge in the Home.
Cost Centre billing.
User hierarchies controlling order-placement.
Highly-visible Dashboard management interface.
Request trials of equipment before renting.
Visibility of order status and elapsed rental time.
Interface with existing clinical forms and procedures.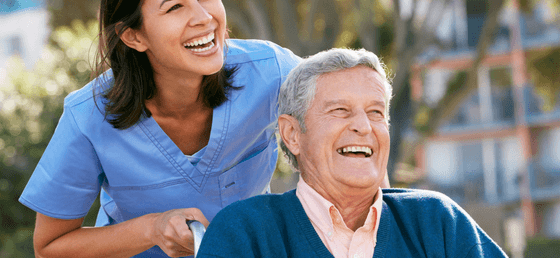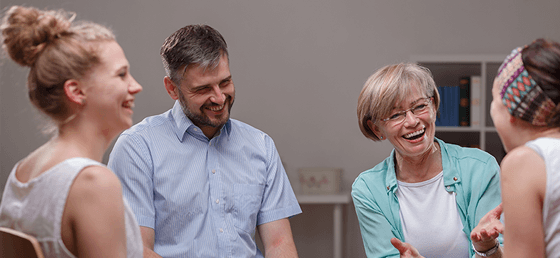 Aidacare and our Network of Supply Partners, work closely with Allied Health professionals and Homecare Nursing providers to bring equipment into the comfort and security of the home environment.
We have a comprehensive range of rental equipment that is available for short-term rehabilitation needs, or to helps our clients spread the cost of equipment over a manageable period.
Community Care Capabilities
The industries largest pool of rental equipment with nationwide coverage.
Rent to Buy options.
Our systems are able to properly account for CDC package expenditure at the client level.
Our driver-installers deliver and install equipment according to the therapist or career instruction. Clients are provided with an Installation & Safe Use Guide
Our Rehab Equipment Specialists can conduct equipment trials with therapists to enable clients to assess different equipment options in the home environment.
View our Online Rental Range to book a rental or download our Rental Equipment Brochure.