Knowledge Overview
More than an equipment supplier…
Aidacare understands the complex and at times daunting nature of our industry. We strive to educate our customers and support our prescriber network, arming them with the knowledge to make informed decisions about Assistive Equipment options.
Why we value informed decisions:
Understanding the latest equipment and technology solutions on the market is not always covered in university studies. We aim to continue to build knowledge together with Prescribers through our on-site equipment demonstrations, ongoing Aidacare Professional Training program, marketing literature and monthly news bulletin.
Supporting Prescribers to follow relevant contract ordering procedures results in less administration burden for contract managers and minimises delays with product delivery to the client. We aim to provide prescribers with the most relevant and accurate information through our catalogues, brochures and website to simplify complex ordering procedures.
Knowing what options are available to Hospital and Aged Care Facility Managers, we can help streamline processes and provide efficiencies. We can assist with the development of bespoke procurement portals, discharge management systems, staff training, equipment audits and maintenance reporting, and risk management.
Understanding the funding options that may be available can be challenging. If you require further help in understanding Funding options, please talk to your Therapist or to one of our staff.
APT - Training, Education & CPD Certification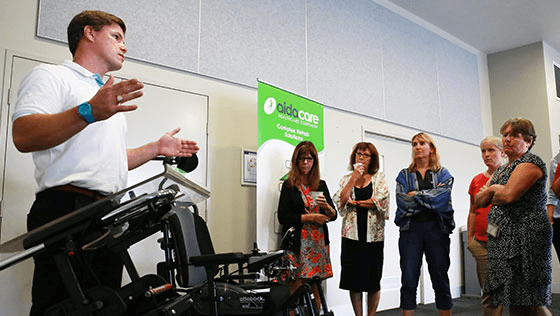 Our Aidacare Professional Training (APT) program aims to provide all health care providers, such as Allied Health Professionals, nurses, case managers, carers and other medical professionals, with the most up-to-date and relevant professional training in regards to Assistive Technology Equipment. The APT program is a rolling series of educational workshops conducted in all states. APT Workshops are conducted by our qualified staff (OT and Physio) and product specific experts.
Click here to read more about our training & certification events
Aidacare strives to impart knowledge on a range of industry topics through our news section and monthly news bulletins. News topics include feature products reviews, topical industry news, customer case highlighting products and services as well as general news from Aidacare.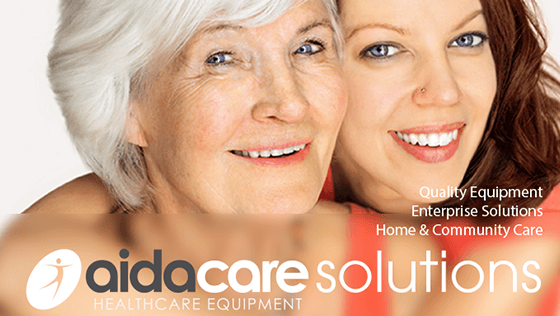 Video and PDF Resource Libraries
Aidacare pride ourselves on providing our customers with industry leading marketing material. Our key objective is to simplify the customers decision-making process allowing them to make informed purchase decisions. We have a fantastic range of educational and product focused videos as well as an extensive PDF resource library.
Click here to view our Video library
Click here to view our PDF Resource library