PAWS
Power Assisted Wheelchair System
Innovative power ad ons for manual wheelchairs, PAWS take convenience to the next level with the easiest and most universal docking system.
No clumsy levers, wheelchair modification or clunky brackets are required.
AUTOMATIC CLAMPING
With Automatic Easy Clamps just roll your wheelchair into the clamps and press the button for automatic clamping and lifting to the driving position. From start to go in 10 to 15 seconds.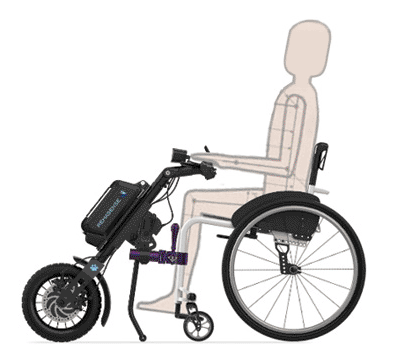 DRIVING LIGHTS
• Automatically activate in low light.
• Independently adjustable.
• High-powered LED for a crisp viewing outlook.
WEATHERPROOF
• IP54 waterproof rating means rain, puddles and the great outdoors are all within reach.
TRAVEL RANGE
• Global reach with optional IATA-approved flight-safe battery.
• Swap and Go batteries mean no waiting for a charge.
• The powerful lithium-ion battery offers up to 40kms.
CLASSIC CONTROLS
The classic control interface (supplied as standard) offers a motorcycle experience with a twist grip for acceleration and hand-activated braking.

QUADRIPLEGIC CONTROLS
Quad Control interface integrates acceleration and braking into one accessible hand control lever system, for those with limited hand & finger dexterity or coordination.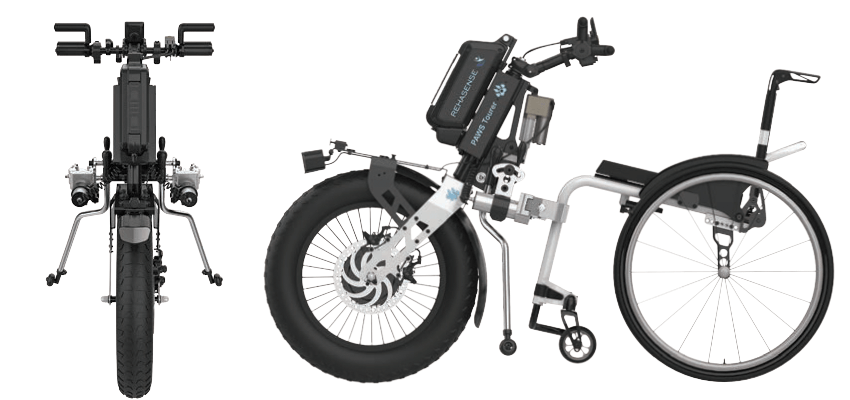 INSTRUMENT CLUSTER
• 5 preset speed modes
• Forward and reverse
• Driving lights
• Walk mode
• Cruise control
• Traction control
• Emergency stop
TOUCHSCREEN DRIVER DISPLAY
• Speed
• Distance
• Time
• Battery Level
• Driving Mode
PAWS - CITY
Solutions for: The daily commute
Let PAWS be a part of your everyday mobility. Get to work with ease and take care of the shopping on the way home. Seize your daily opportunities with confidence. Get busy with PAWS!
PAWS City comes with a 12" front wheel and is designed primarily for city travelling. Choose 12" for smoother roads. With a 1m turning circle, it is great indoors as well. It likes hard ground and even surfaces, but can also cope with uneven pavement and curbs.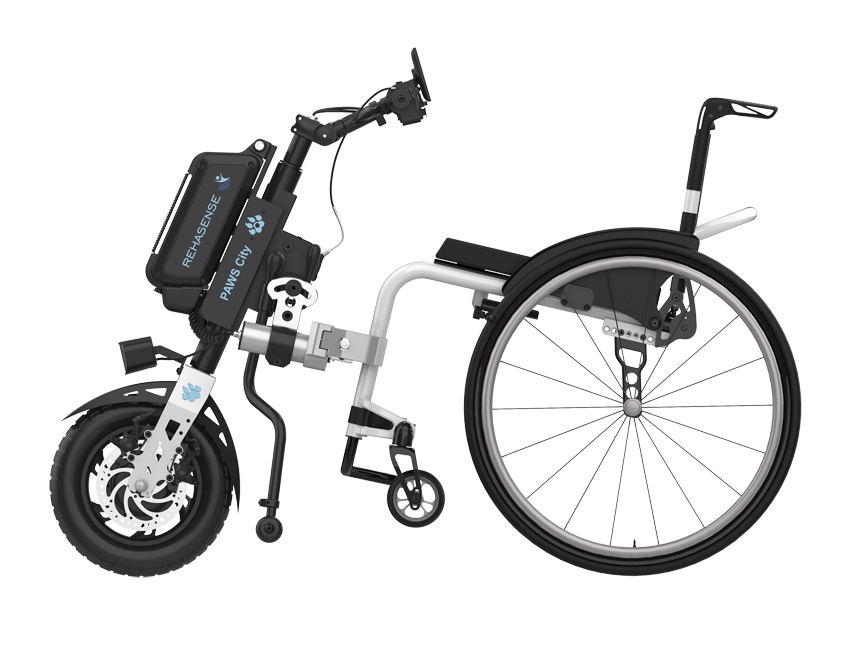 PAWS - CRUISER
Solutions for: The open road
A great solution for a variety of mobility purposes. Whether it is around town or along a forest trail, this model is for you. The big 16" drive wheel eats up the bumps for a really smooth ride. Get your PAWS on the track and easily overcome the obstacles in the terrain.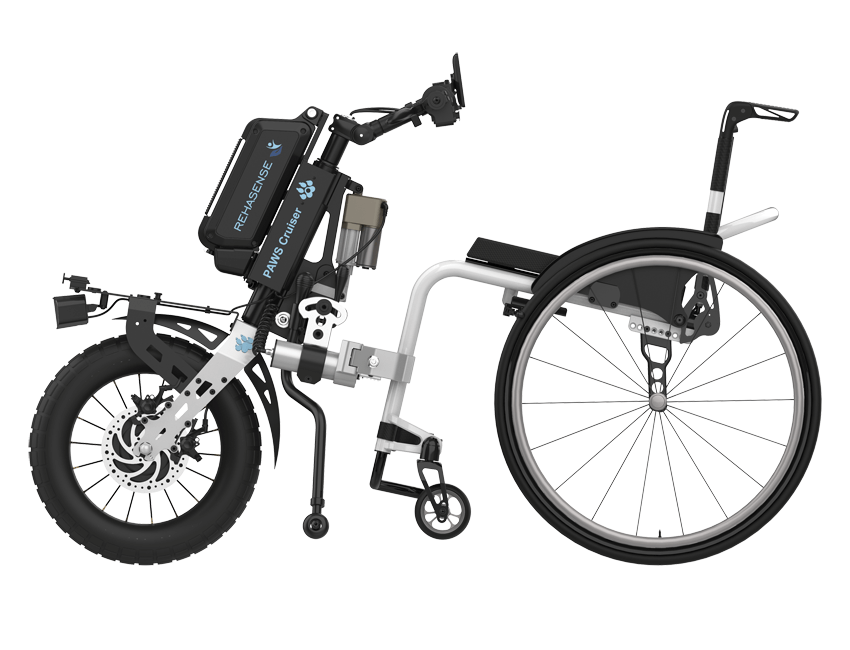 PAWS - TOURER
Solutions for: The road less travelled
With PAWS you can feel confident even in unexplored terrain. PAWS Tourer has the longest wheelbase so while the big wheel overcomes roots and uneven terrain, it also makes a smooth ride while touring. PAWS Tourer is the true off-road stager. With a 20" wheel and 4" thick tyre, you will easily get to places that would be difficult for other models. Designed primarily for off-road purposes, it is not afraid of sand, gravel, or stones... Get your PAWS in the dirt!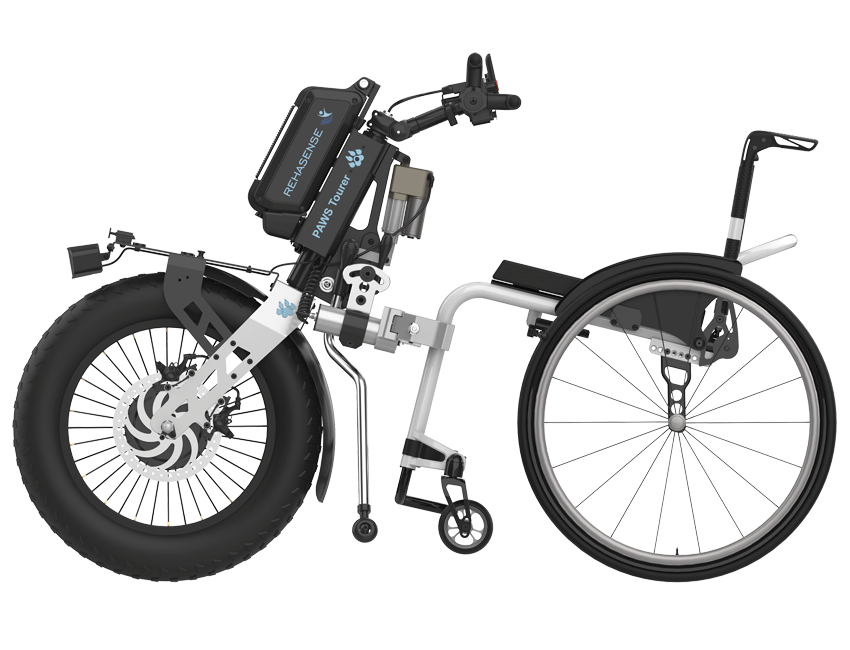 STORAGE BASKET - WCA872270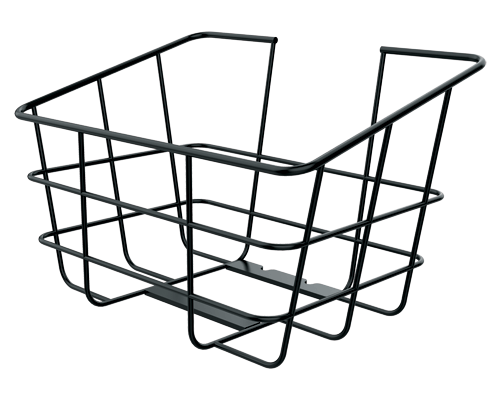 Easy clip on and off basket that allows you to load up for your trip. With sturdy heavy gauge steel rod construction, it is dip coated to prevent corrosion.
STORAGE BAG - WCA872280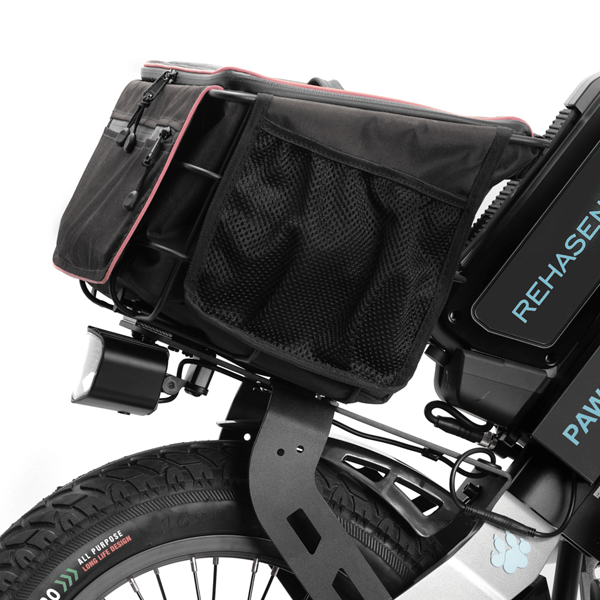 Secures firmly with velcro fasteners. Zip top and side pockets keep valuables safe and essentials close to hand.
SMART TYRE INFLATOR & PHONE CHARGER - WCA872210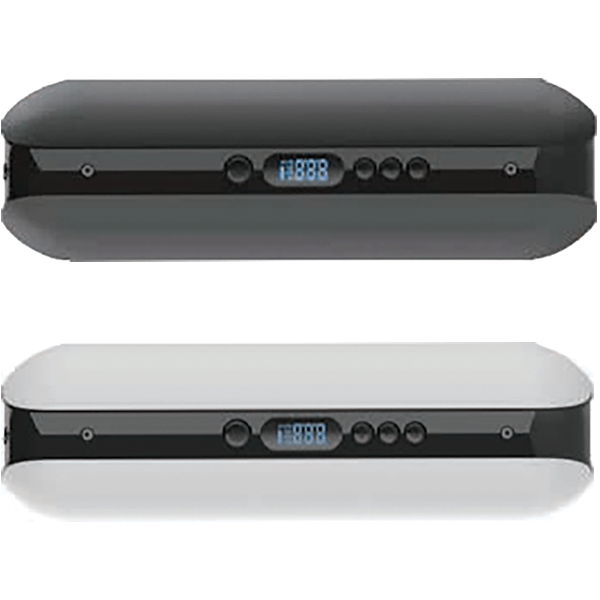 The mini compressor with a rechargeable battery can automatically inflate tyres to specific pressures and offers USB charging for other devices.
PHONE HOLDER - WCA872260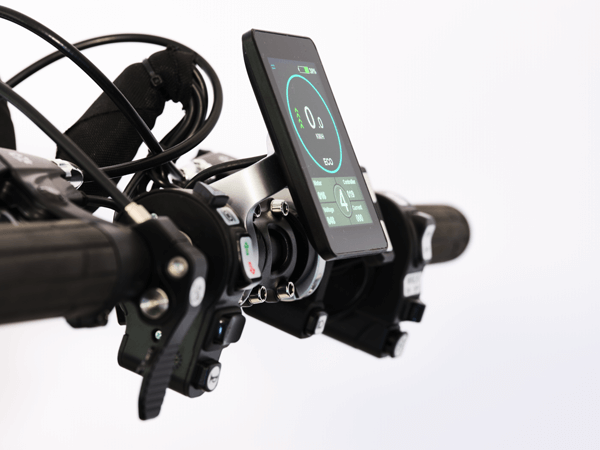 Allows phones to be safely stored and visible when in use. Facilitating hands-free functions such as navigation.
QUICK SWAP BATTERIES
Lithium Ion Battery Pack – 11.6AH – WCA872220
Lithium Ion Flight Battery Pack – 5.6AH – WCA872230
Secured under lock and key, the powerful lithium ion battery packs can be conveniently swapped avoiding the need to wait for charging. Full charge time is 5 hours and each has an inbuilt charge indicator.
Air travel is possible with the optional Flight battery. IATA approved for travel on passenger planes, this smaller battery pack meets the maximum power levels allowed by commercial carriers.