Complex Rehab - Simple Solutions - Daniel Smith
Staff Spotlight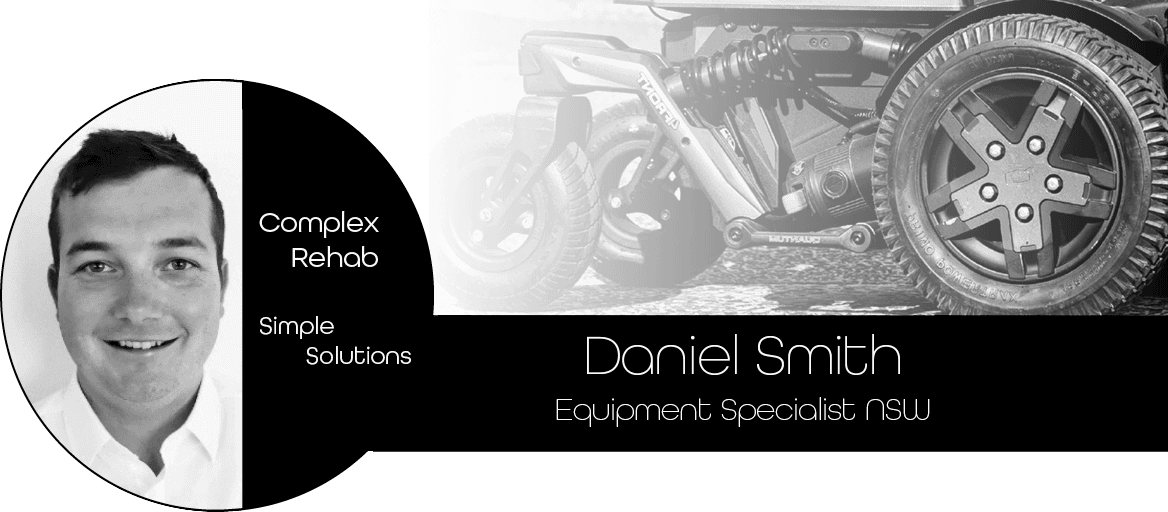 Daniel is one of our most recent Complex Rehab Team members and he has proven his worth throughout the last few challenging months that Covid-19 has thrust our way. Daniel is enthusiastic, knowledgeable and a great value to our team in Sydney. We would like to share a little of his perspective on the importance of communication in achieving the right solutions for our clients.
What does your role mean to you?
I work as an Equipment Specialist for Aidacare within our Complex Rehabilitation team. I feel that being an Equipment Specialist is a natural extension to my Occupational Therapist training. This role allows me to provide advice on complex and often bespoke equipment that allows end users to live more meaningful, independent and engaged lives.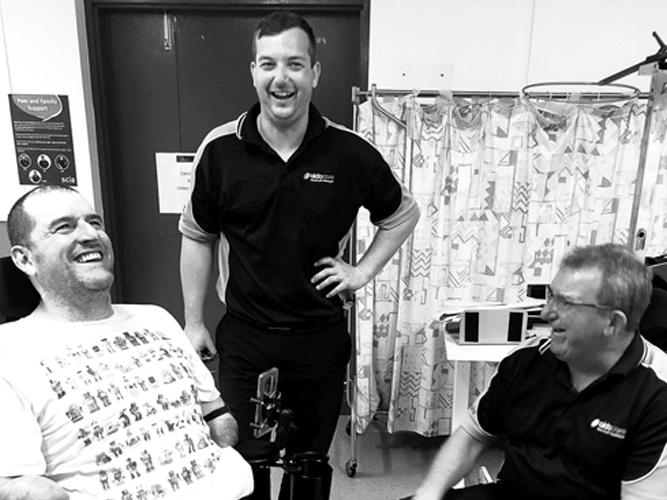 You have the opportunity to see first hand the impact our equipment has on every user's life, tell us what you think Aidacare's Complex Rehab team does best?
I think as a team we have a great balance of experience and industry knowledge. Within my direct team, we have a mix of Physiotherapists, Occupational Therapists and seating industry experts who all bring a vast array of different things to the table which gives us the capacity to find solutions for any challenge.
What was the best advice you received when starting working in Complex Rehab?
I learned early on that it was important to listen to the needs of all parties involved as ultimately they will be the person(s) who the end product will impact most. You need to listen to the client, the therapists and other stakeholders (including family and carers) as everybody brings different ideas/ /needs to the situation.
I have since day one asked lots of questions and have always been encouraged to do so. There is not a morning that passes that as a team we don't debrief/review our recent complex or upcoming clients to ensure we are providing the best possible solution. I believe in reflecting, not only to improve my skills but to also hear ideas of alternative options and potential solutions.

What has been your favourite project at Aidacare?
I find myself receiving the most intrinsic reward from providing clients with meaningful solutions that have improved their independence and everyday function.
I get a lot of value out of the reaction of a first-time power chair user trialling a power chair for the first time.
One specific example of this I can remember was delivering a power chair to a non-verbal, first time power user in the week before Christmas. After he was able to drive himself outside the house and around the driveway for the first time, I don't think there was one dry eye in the room between the carers, family, client and myself.
How do you work with therapists in your role?
Communication is key. I have found that ensuring open andtimely communication with the therapists at every stage from enquiry through to trial to ultimately delivery has been the important aspect of working with therapists.
It is important to have this open communication to ensure that all parties are working towards the same end goal and ultimately will end up with an equipment solution that is appropriate.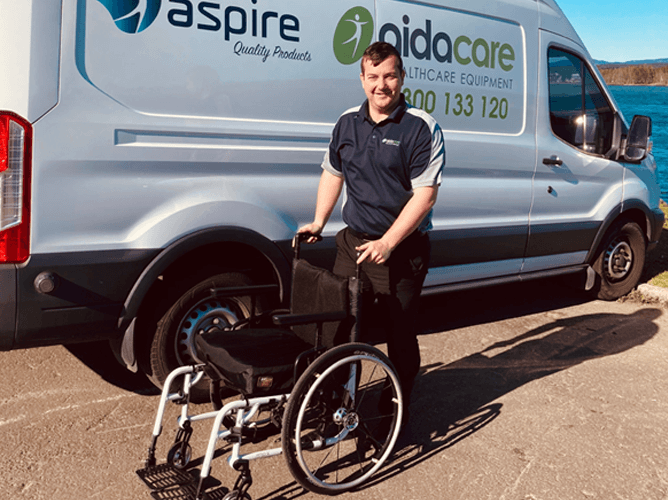 Biggest challenge you've faced so far and how did you overcome it? Or did you?
I think the biggest challenge I have faced is how much my clinical knowledge has been tested throughout my time at Aidacare. My knowledge of complex solutions and equipment has developed quickly and significantly since commencing with Aidacare. I am excited to see how far I can develop it and am looking forward to the ongoing challenges that the role itself brings.